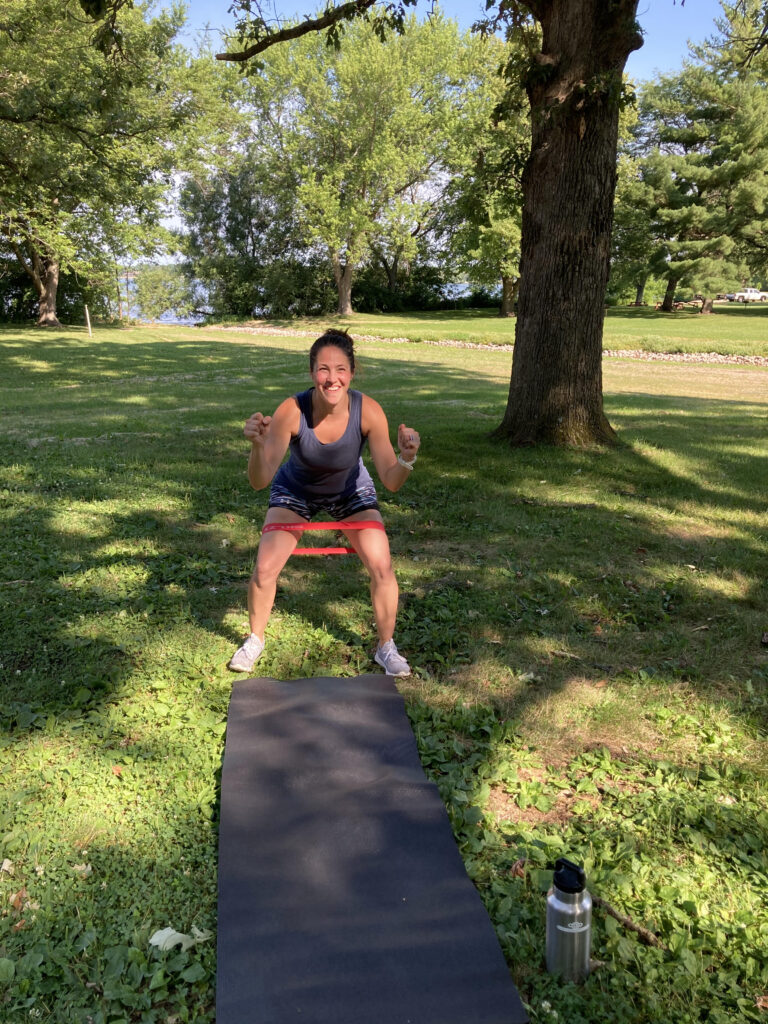 Delavan Friends of the Park Contact: Becky Dreyer 262.745.1677 [email protected]
New Fitness Class Offered at
Delavan Community Park
Saturday mornings from 8am-9am
July 11 – August 15, 2020
There's a new way to sweat this summer at Delavan Community Park. Functional Fitness is offering a six week "bootcamp" on Saturdays from 8am-9am starting July 11, 2020.
The classes are being held on the south side of the park near the volleyball courts to ensure privacy for the participants and enable social distancing. Attendees are asked to bring their own mats or towels and the workouts are primarily based on body weight exercises. The six week class is offered for $35, or there is a drop-in rate of $8 per class.
The class is taught by Town of Delavan resident, Amanda Cummins, the owner of Functional Fitness. Amanda is passionate about fitness for all ages and trains regularly at her downtown Elkhorn fitness studio. "Any movement forward is progress, you just have to move," Cummins says. "I am so excited for this opportunity to have an open community class at the Community Park. It's literally the most beautiful place I have ever taught a class in!"
"What a workout!" said Hannah Weber, who dropped in for the class during a trip to the area from her hometown of Minneapolis. "It was a great way to start my Saturday! I love the idea of working out near the lake."
For more information on classes and training available through Functional Fitness, follow them on Facebook or email Amanda at [email protected].