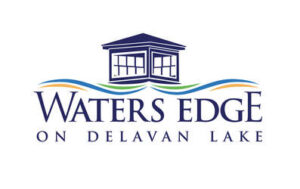 The Town of Delavan is renovating their Community Park Building, which will become the future Waters Edge on Delavan Lake Building, which will be a premier, on-the-lake, wedding and event venue, accommodating groups of up to 250.
​Waters Edge on Delavan Lake has begun booking for events starting in September of 2021. Please follow us on Facebook for more news and information on the ongoing construction.
Please stop by our Water's Edge Website to learn more about this incredible venue!
Please contact our Executive Event Coordinator, Becky Dreyer, at [email protected] or via phone at 262.208.4577 to reserve Water's Edge for your special event.
---