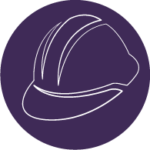 The Town of Delavan Public Works Department is the muscle behind all that gorgeous green space, and the pristine lake water. They keep the Town of Delavan clean and clear, and assist with your recycling and waste needs.
Recycle Site
5621 Town Hall Road
​
Hours of Operation:
Monday Thru Thursday: 6:00am - 3:30pm
Friday: 6:00am - 2:00pm
WE DO ACCEPT:
Leaves, Brush, Grass
Waste Oil
Air Conditioners
Washers/Dryers
Refrigerators/Freezers
Stoves/Ovens
Hot Water Heaters
WE DO NOT ACCEPT:
TV's Electronics
Tires
Microwave
Anti-Freeze
Oil Based Paint
Latex Paint
Stumps
Car Batteries
Oil Based Paint can be disposed of at the Walworth County Roundup Only
Latex Paint – let dry and leave for garbage man
Yard Waste - Drop Off
For Town of Delavan Residents only
No contractors or commercial dumping
​Please register at the Highway Department or Town Hall prior to dumping.  You will need to show proof of residency when signing in (ex: drivers' license, utility bill, tax bill etc.)
​Hours:
Monday - Thursday 7:00 am - 3:30 pm
Friday 7:00 am - 2:00 pm
Saturday's May thru October  7:00 am - 11:00 am (Begins First Saturday in May - Ends First Saturday in October)
Closed:  Sunday and Holidays​
Drop off Site opens April 1st and Closes December 1st of each year
The Town of Delavan drop off site will accept garden debris, grass clippings, leaves and brush, limbs cannot exceed six (6) inches in diameter
Not accepted stumps, concrete, logs or root balls, etc.
Waste Oil - Drop Off
​The Town of Delavan is now accepting waste oil to be burned for energy recovery in our Public Works' garage. Town residency is not required for this type of disposal; any waste oil is accepted as long as it's free of antifreeze, gasoline, etc. Waste oil can be delivered to the Town Highway Garage location during regular business hours listed above. Please register prior to drop off.​
2021 Brush Pick Up Schedule
Brush pickup will begin the first Monday of the Month (with the exception of a Holiday), May through October
May 3
June 7
July 6
August 2
September 7
October 4
​Please have the brush out by the road by Monday.
Crews are limited to 15 Minutes per location
Pickup is for trimming of brush and trees, no fully cut trees (No bagged materials)
Tree limbs cannot exceed six (6) inches in diameter
No foreign material in pile (No rocks, steel, wire, metal, lumber, garbage. etc.)
​IF YOU HAVE ANY QUESTIONS PLEASE CONTACT THE HIGHWAY DEPARTMENT OFFICE AT (262) 728-6411.