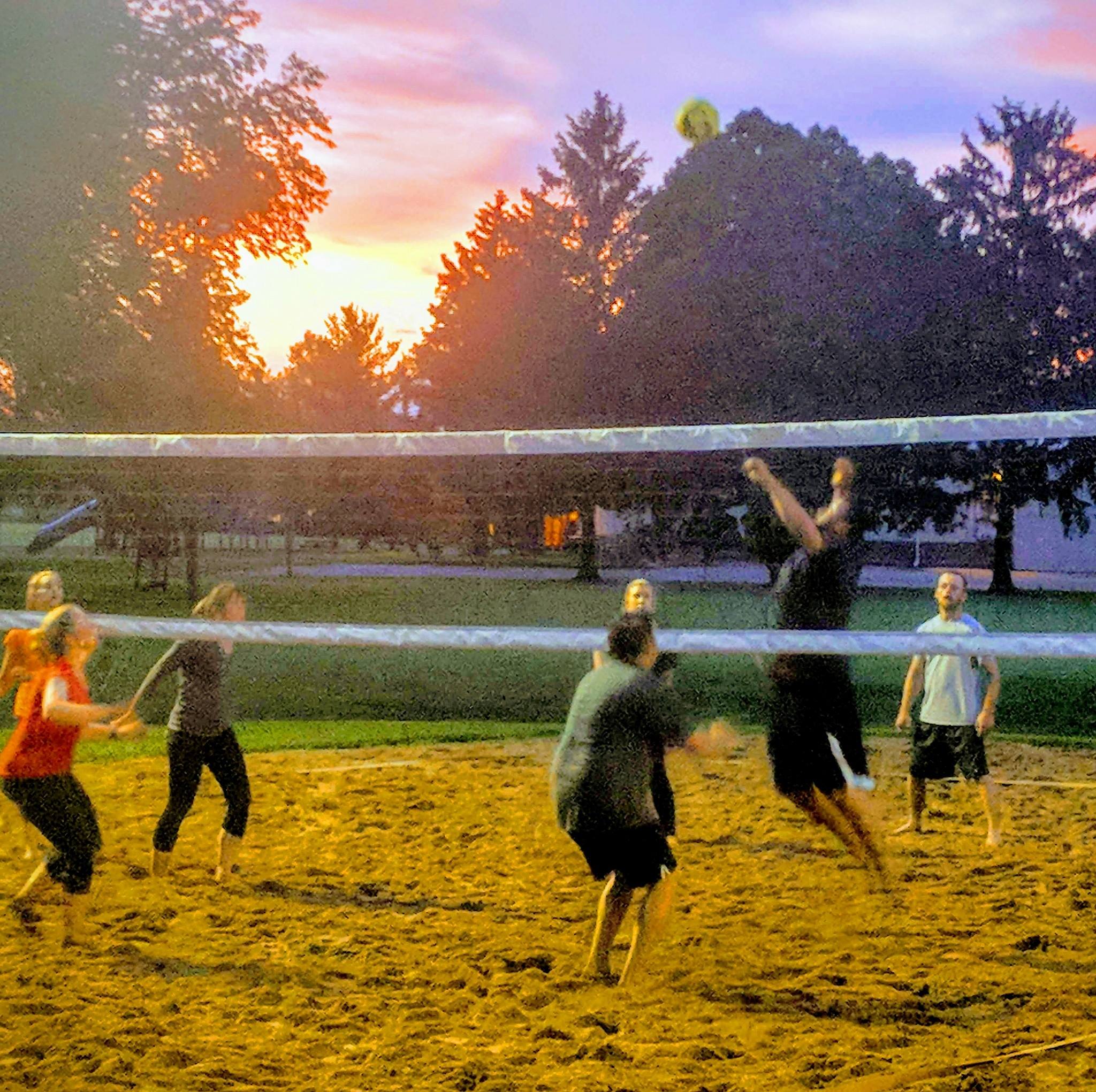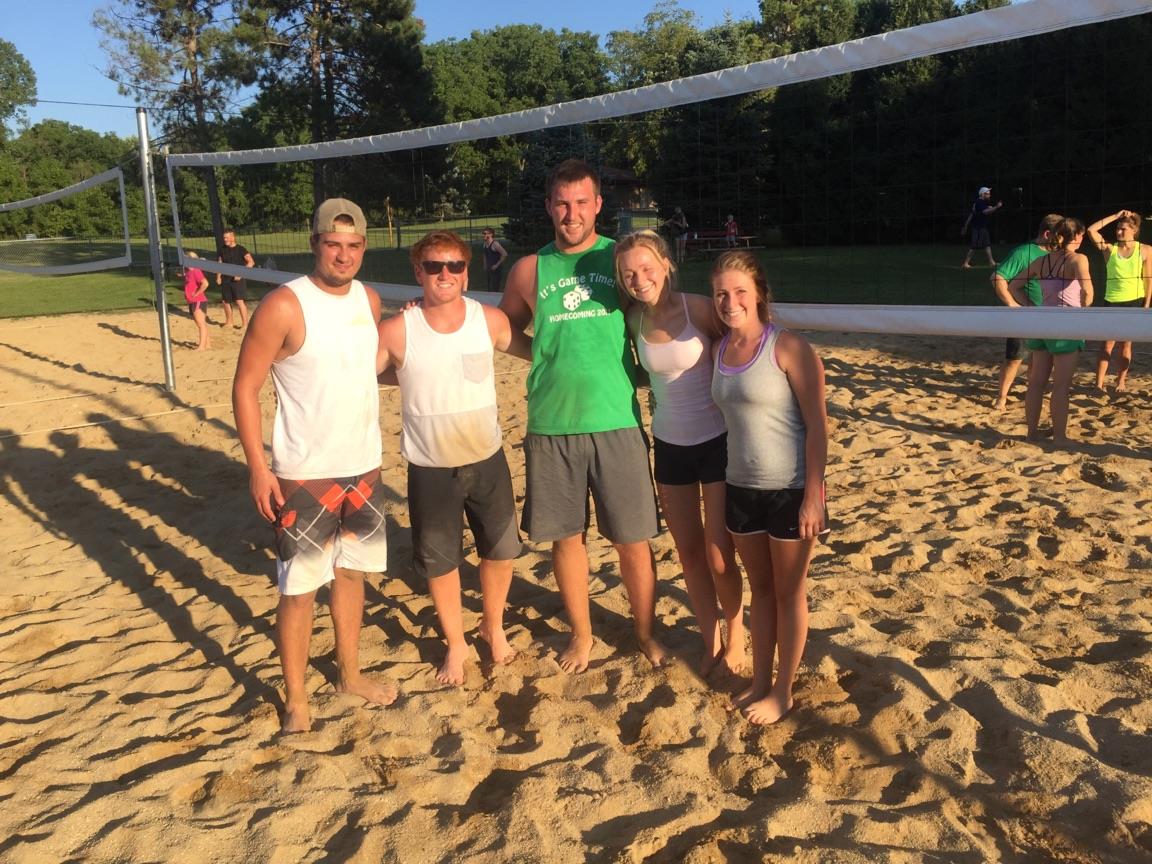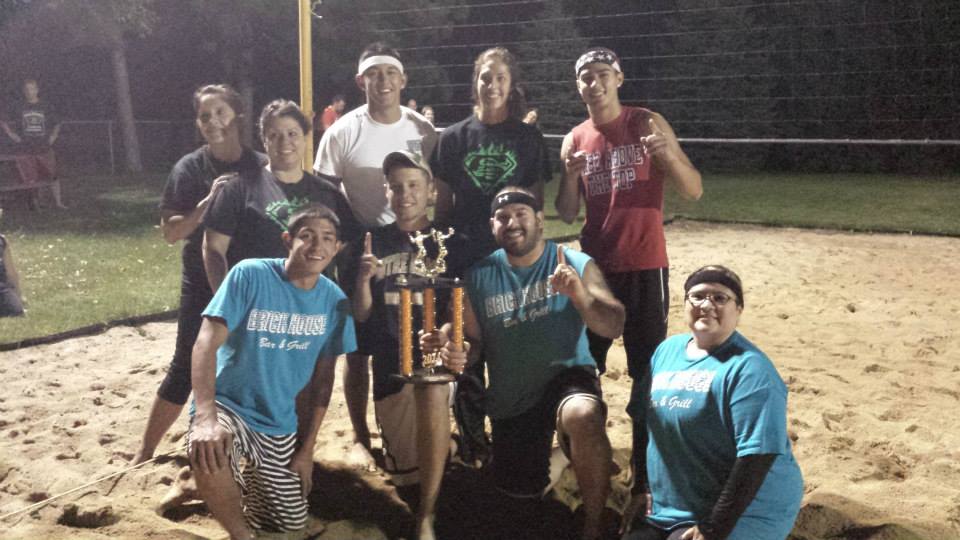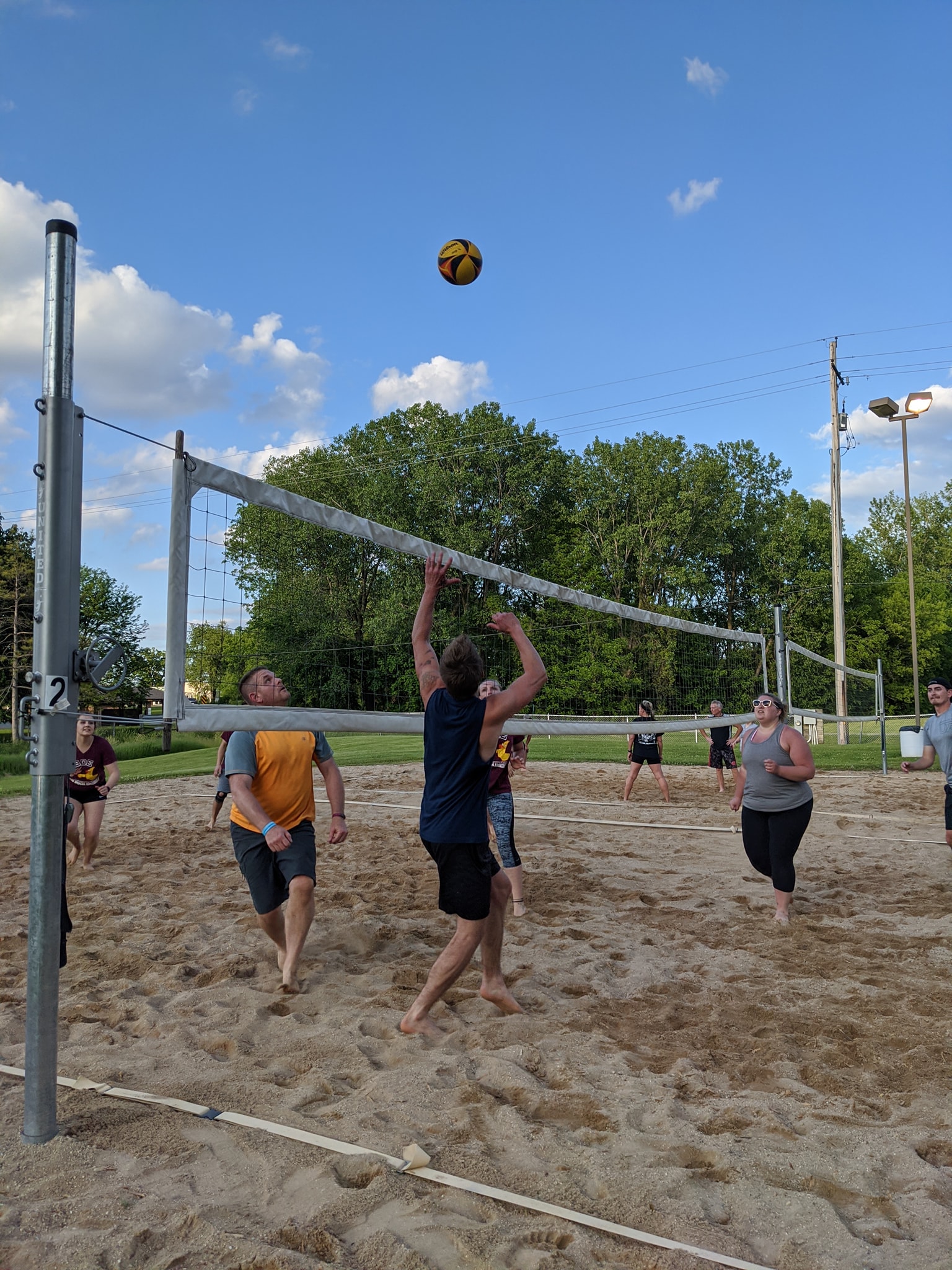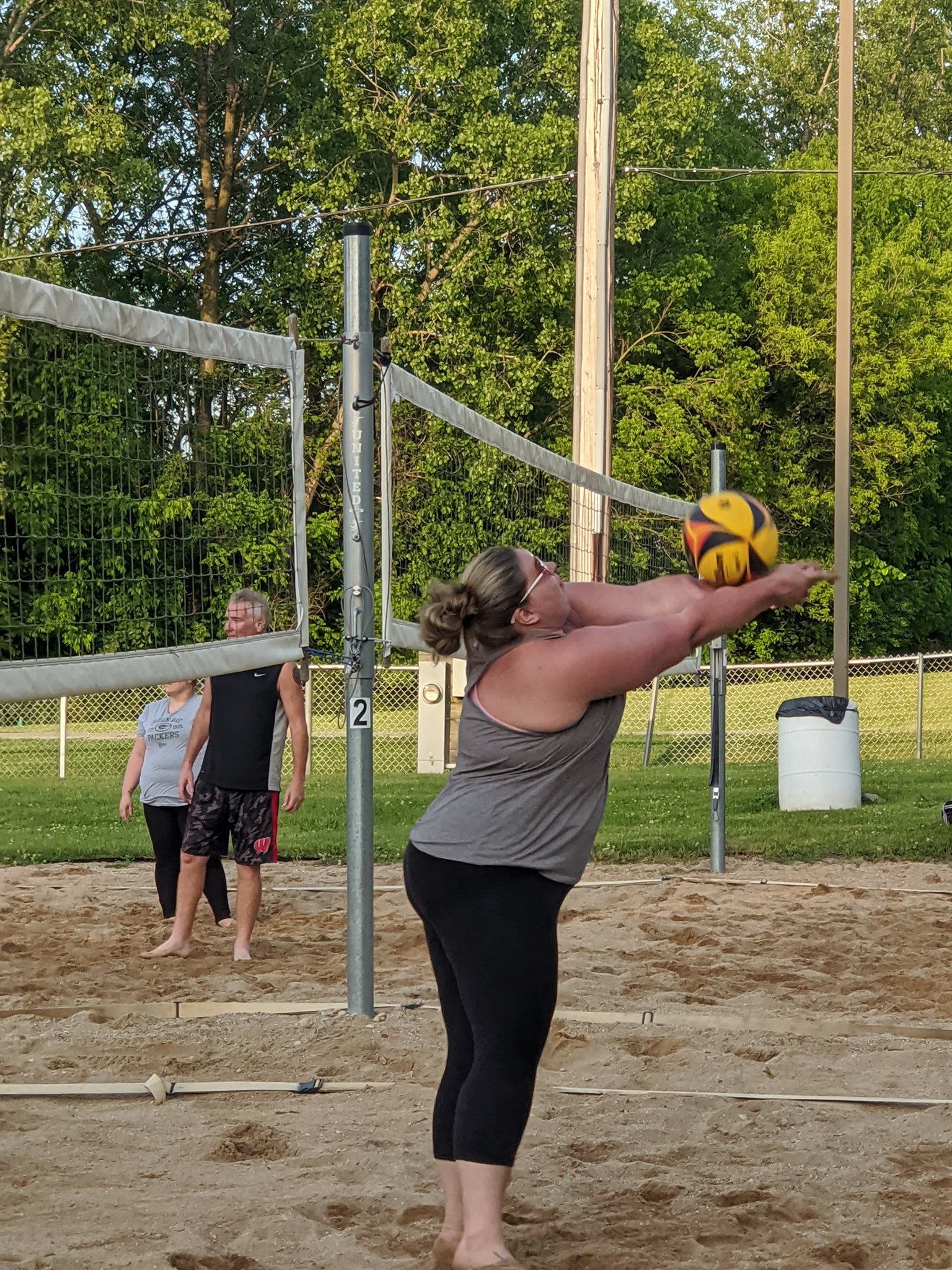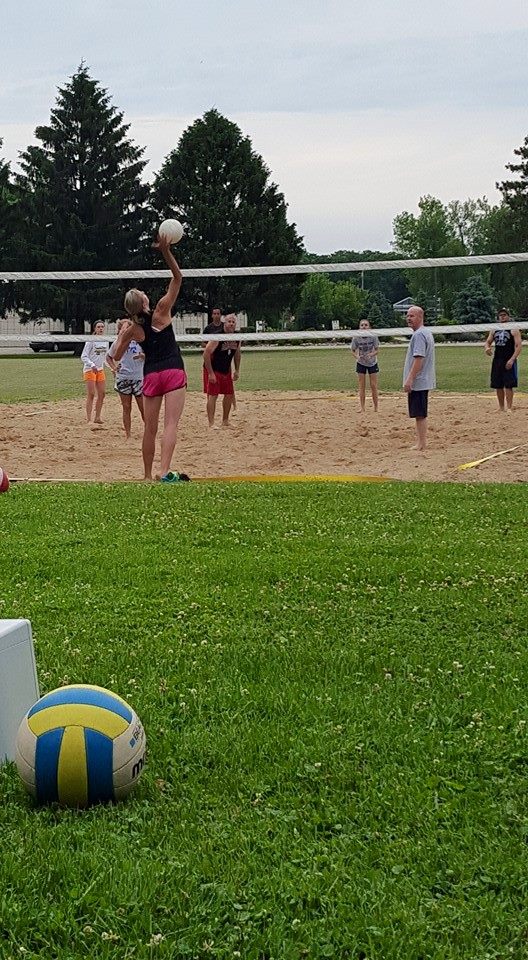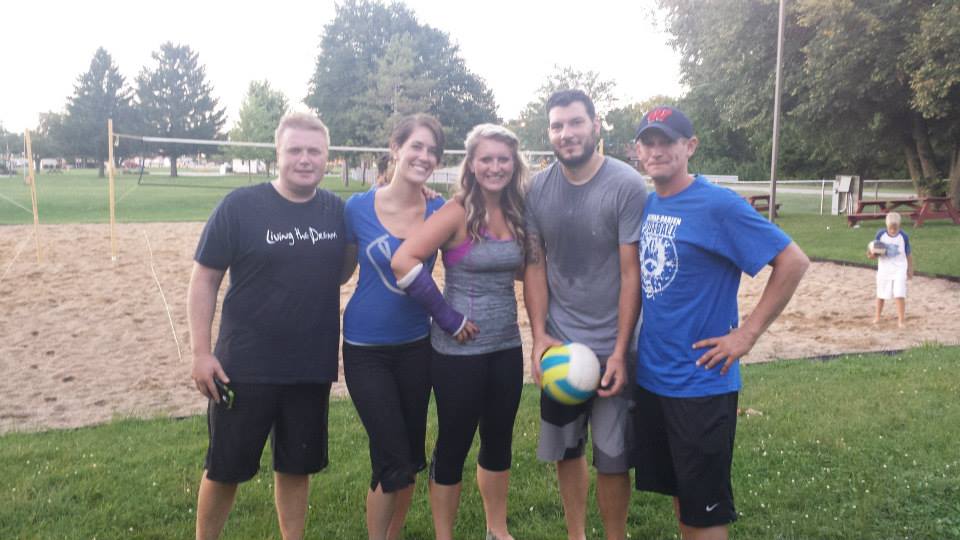 Town of Delavan
CO-ED SAND VOLLEYBALL LEAGUE
Wednesday & Thursday Nights
League begins May 19, 2021 and runs through August 25th and 26th , 2021.
Game Times: 6pm, 7pm, 8pm (based on number of teams signed up. This may change).
Registration Fees Cover the upkeep of courts, equipment, end of season cookout, bathrooms.
What Items Are Allowed in Park?
• All carry-ins are allowed, we prefer cans over bottles and please pick up after yourself
• We encourage bringing chairs, grills, families and enjoying this nice park
• Able to accept 12 teams
DATES: Registration Forms and fees due by Friday, May 7th.
Registration Fee is $120 now through May 7, 2021.
There are no rain dates schedules so they will need to be made up outside of scheduled time.
GAME TIMES: 6pm, 7pm, 8pm (based on number of teams signed up this may change)
---
Co-Ed Sand Volleyball Rules
Team Composition
• There will be 4-6 players to a team.
• Men can only outnumber women by 1, i.e. if a team only has 2 women than only 3
men are allowed. A team could not consist of 5 men and 1 woman.
• This is unless it is agreed before game starts
Games
• All 3 games will be played by rally scoring. Every point will count towards the score.
Teams play to 21, and must win by 2 points. If tied, the first team to 25 will win,
regardless of point difference.
• A volley of the ball clearing the net at least three times will determine the first serve.
Legal Volley
• There will be no Rules regarding men/women hitting the ball. Any combination of players
is a legal volley.
Legal Serve
• A ball may touch the net on a serve. If a ball touches the net on the serve and makes it
over it is still a live ball and must be played.
Blocking and Receiving the Serve
• Players are not allowed to block/attack the serve.
• Players may not make contact with the net while in play, if contact occurs the opposing
team wins the point.
• Back row player may not attack the ball if in the front row (in front of 10 ft line).
• All rules will be self-called.
Rotation & Tardy Players
• Rotation of players is allowed but teams must rotate at the same two positions. If a
match has started and a player shows up, if the team is not playing at 6 players then
that player can immediately step in at the next point as long as the ratios are kept in
place to have a legal team. If they have 6 players then that player can rotate in.
Game Forfeit
• A forfeit of the first game will occur if a team does not have the required number of
players or the right ratio of players present 5 minutes after scheduled game time or court
availability if previous match runs late. Remaining games will be forfeited if a legal line-up is
not present 15 minutes after scheduled time or the end of previous match if it runs late.
Cancellations and Make-ups
• The League Management will never cancel games. The team captains are in charge of
making this decision. You must contact League Management of all cancellations as well as
the team manager of the opposing team. These games are your responsibility to make up but
League management can offer times for possible make-ups if contacted,
[email protected]
Team Rosters and Waiver Forms
• There will be open rosters. This means that each team may bring in anyone to play for
them. However, if you are using a player from another team the opposing team must agree
in advance.
League Standings
• Standings will be determined by the total won and lost. There will be
6 weeks of regular league play with Standing posted periodically on the website
delavanvolleyball.com
• All scores should either be written down in the schedule book at the park, or emailed
to [email protected] It is the responsibility of the captains to make sure there
is a recorded score.
Miscellaneous
• Please make sure you are on time for your scheduled matches.