Welcome to the Town of Delavan
Welcome to Delavan – where the living is as good as the fishing.
Where you can kick back, relax, and enjoy the waters of Delavan Lake. There's something for everyone here. And everyone is welcome here - whether you're just stopping in, or never leaving. Come explore our town, rich in scenery, history, shops, parks, recreational activities, dining, and destinations.
---
Town of Delavan
Phone: (262) 728-3471
Administrator - [email protected]
Treasurer - [email protected]
Clerk - [email protected]
or
Visit us at the Town Hall
5621 Town Hall Road,  Delavan, Wisconsin 53115
---
Board of Review & Open Book are Scheduled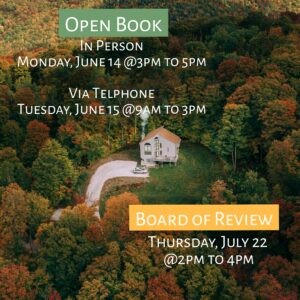 If you have a question about the NEW VALUE of your property, and wish to talk to Accurate Appraisal to discuss the NEW VALUE of your property please click the above link to set an appointment.
Not Tech Savvy?  Please call Accurate Appraisal anytime (even on the weekend) and leave a message. Be sure to leave your first and last name, your  phone number AND your email address so they can confirm your appointment.
Call 1-800-770-3927
Email: [email protected]
Online Reservation: https://accurate.rovingcalendar.com/appointments
Accurate is "technically off" on Friday and through the weekends, however, as of 1:20pm on Friday, June 11, we contacted them and they have assured us that they are answering their voicemails and taking appointments.
You will receive instructions once your appointment is confirmed.
They are not accepting face-to-face appointments.
All appointments on Monday and Tuesday's Open Book are via phone.
Can't Make an Appointment on Monday or Tuesday?
No worries.  Give Accurate a call or email and contact them as soon as possible to make an appointment.
Who are Assessors? Why is my Property Tax so High?
A notice of NEW VALUE was sent out to Town of Delavan Residents on Monday, June 7, 2021.
It's a revaluation so everyone, regardless of value change, will get a notice.
Questions About NEW VALUE Notice?
If you have any questions or concerns about this notice from Accurate Appraisal, please send all questions and differences in opinion to Accurate.
Town of Delavan Assessment Roll (updated 6/9/2021)