Welcome to the Town of Delavan!

Welcome to the Town of Delavan...
...where the living is as good as the fishing!
Where you can kick back, relax, and enjoy the waters of Delavan Lake. There's something for everyone here. And everyone is welcome, whether you're just stopping in, or staying for good. Come explore our town, rich in scenery, history, shops, parks, recreational activities, dining, and destinations.
---
Brush and Yard Waste Drop Off Hours
Monday - Thursday @7am-3:30pm
Friday @7am-2pm
Closed on Saturday and Sunday
The Town of Delavan drop off site will accept garden debris, grass clippings, leaves and brush. (Limbs cannot exceed four (4) inches in diameter). We will not accept stumps, concrete, logs or root balls etc.
Is there a Difference between the Town or City of Delavan?
Yes. The Town of Delavan is our town, which, for the most part, surrounds Delavan Lake and the inlet and includes businesses like the Village Supper Club, Waterfront, the Inn Between, Delavan Lake Yacht Club, JoJo's Pizza and their Taco Truck, The Dancing Horses Theatre, Scoop's Place, Lollipups, Gage Marine, Delavan Lake Resort, Rig-a-Tony's, Bronze Bootique, the Kringle Company, The Belfry House and Opus Restaurant, Boxed & Burlap, and much more.
The City of Delavan includes Lake Lawn Resort, Walmart, Lowes, Kohl's, WI School for the Deaf, Delavan-Darien School District, and the area on the brick road near Romeo, the Elephant Statue, to name just a few.
Contact Information
Town Hall Phone  (262)728-3471
Phone Extensions - To get to a specific department or person directly please  - Dial 262-728-3471 and punch in the following extensions.
X101 - Police (non-emergency) or Call Direct 262-728-8787
X201 - Town Clerk
X202 - Town Administrator
X203 - Town Treasurer
X204 - Court Clerk
X205 - Chair of Town Board
X206 - Building Inspector
X208 - Mechanic
X209 - Public Works or call direct 262-728-6411
X401 - Community Park / Boat Launch or call direct 262-740-2335
Emails
Administrator   [email protected]
Treasurer  [email protected]
Town Clerk   [email protected]
Town Chair   [email protected]
---
Want to be in the Know?
For the most up to date News and Notices please click here and be sure to click here to subscribe to receive updates.
---
Visit us at the Town Hall
5621 Town Hall Road,  Delavan, Wisconsin 53115
---
Town Hall Hours
Monday - Friday - 8:30am - 4:30pm
We are Closed on Saturdays and Sundays. 
---
Drop Box
Please consider using our drop box - located on the right side of the Town Hall, between the Town Hall and the Police Department - to drop off correspondence after hours.
---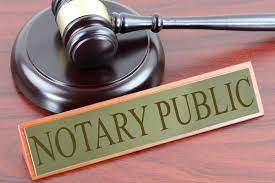 Do you need a Notary?
The Town of Delavan has a number of notaries on staff, to assist you.
Please call 262-728-3471 to schedule an appointment.
---
Open Records Requests
If you would like to request any records, you must submit a formal Record Request. Please download and complete the "Request for Access to or Copy of Public Record" Form and return to Clerk McChristy at [email protected]
You may be charged a fee of $.25 per page. Please see our ordinance for more details.
Town of Delavan Assessment Roll 
---